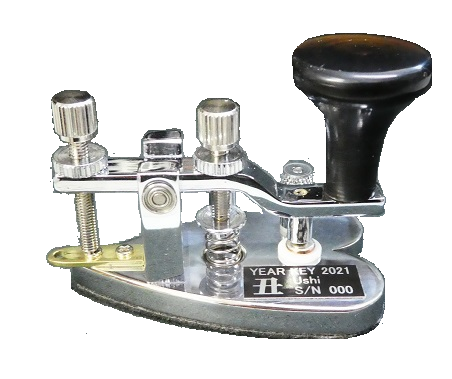 In 2020, COVID-19 suffered many people around the world.
We would like to express our deepest condolences to those who lost their important family and friends.

As of November 2020, the violence of COVID-19 has not subsided
and is having a tremendous impact on the lives of people around the world,
In this difficult time, A1CLUB with the cooperation of GHD
decided to distribute the YEAR KEY so called "Otoshiidama Denken"
in celebrating the coming new year and wishing good health of you as a CW lovers through the year.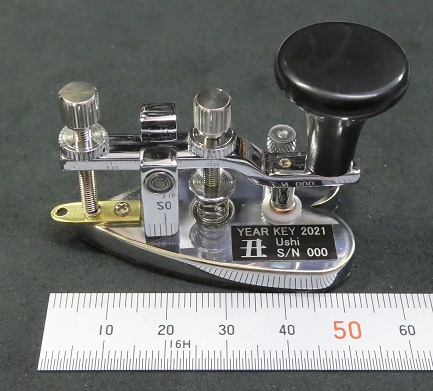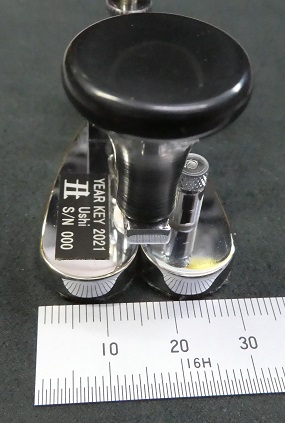 Japan's leading key maker GHD and Japan's largest CW lovers group A1CLUB
have teamed up to create an ultra-compact straight key
designed for the health and success of all CW enthusiasts around the world.
The size is 6 cm in length, 3 cm in width, 4cm in height, and weighs only 75g.
Despite its ultra-small size, it can be used in practice by connecting a cable,
and excellent durability and trouble-free performance are achieved by using sealed ball bearings and silver contacts.
You can adjust the contact spacing and spring tension.
Each part is chrome plated and the nameplate is printed with the zodiac of the year "ETO"and the serial number.



2021 is the year of 丑(Ushi) or the Ox.



A strong neodymium magnet is embedded in the bottom of the unique heart-shaped base plate,
and it sticks perfectly to a steel desk or the like.
It also has a 2mm diameter strap hole that is convenient for carrying or displaying.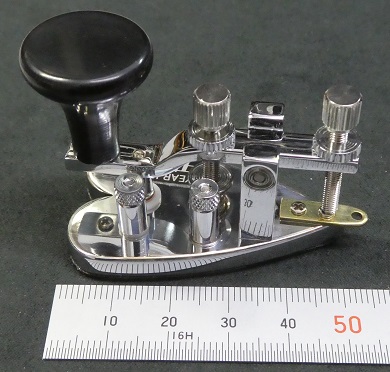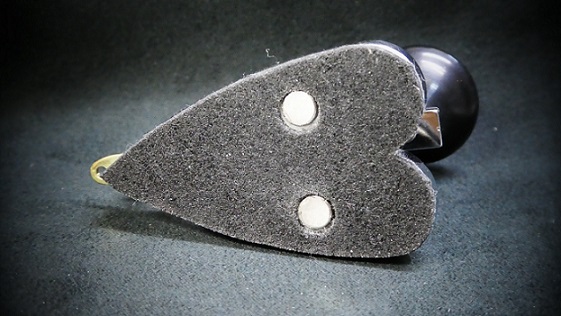 Production volume is limited to 100 units.

We recommend one as a lucky charm, as a collector's item, and of course as a practical key.

The sales price for a YEAR KEY 2021 is as follows
8,800JPY+Shipping Cost*

*Shipping Cost within Japan : see Japanese page
Countries outside Japan: to be quoted case by case
since the air-packet service is suspended in many countries due to COVID-19.
https://www.post.japanpost.jp/int/information/overview_en.html

We expect to receive order from 00:00Z of the 22nd of November, 2020
<<ORDER PAGE>>
and begin shipping from the third week of December, 2020.

<Order Page will be Open here on 2020/11/22>

Please note that you cannot reserve or specify the serial number.

If you register your callsign or initials on the owner list,
we will email you a distribution notice for the next year.(We'll accept registration at the time of order)

This "Year key" will be distributed every year as long as the project members are alive and well.
And, after 12 years at the earliest, CW lovers who have collected the Year keys with the names of the 12 oriental zodiac signs
will be presented with a special display shelf which is able to display 12 keys in one place.*
*Note: Please note that this is a plan and not a guarantee of implementation.

What is "Eto" (Zodiac of the Year)? & What is the origin of "Otoshidama"